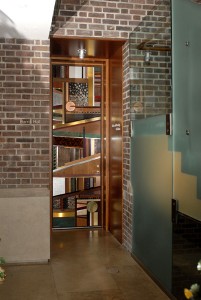 MacLaren Door
MacLaren Art Centre,
Barrie, Ontario

mixed media (wood, metal, stone, found objects)
76 cm x 2.15 m

An art patron commissioned this for the MacLaren Art Centre. Because it is the door to the Print and Drawing Collection, I used various art utensils as some of the materials including pencils, brushes, pen nibs and rulers. Children especially are intrigued to find them.